Express Cruisers from Feadship
Shortly after Feadship was founded in 1949, the participating yards sought to establish their names in the American market. In 1951 and 1952 they, therefore, exhibited at the famous New York Motorboat Show with a total of five yachts. Two of these were "Express Cruisers" and both were made of steel at the then Feadship shipyard in Alkmaar.
The American water sports enthusiasts were amazed as they were used to this type of small motor yacht being built of wood and not steel. How could the Dutch make a hull so elegant and so smooth? No man, it is not plastic, but steel. Yes Sir, steel! is what a report from that time says. And the Feadship shipyards were of course quite proud of that!
Designers
The American shipbuilder Glenville S. Tremain was experienced in building luxury yachts as well as designing very fast naval vessels. In the years after the war, together with his Dutch colleague Henri Willem de Voogt, he designed the Feadship Express Cruiser. Between 1950 and 1957 at least 25, mostly steel, were built at the various shipyards in the Netherlands. Fun fact, Tremain and De Voogt were contemporaries, both born in 1892.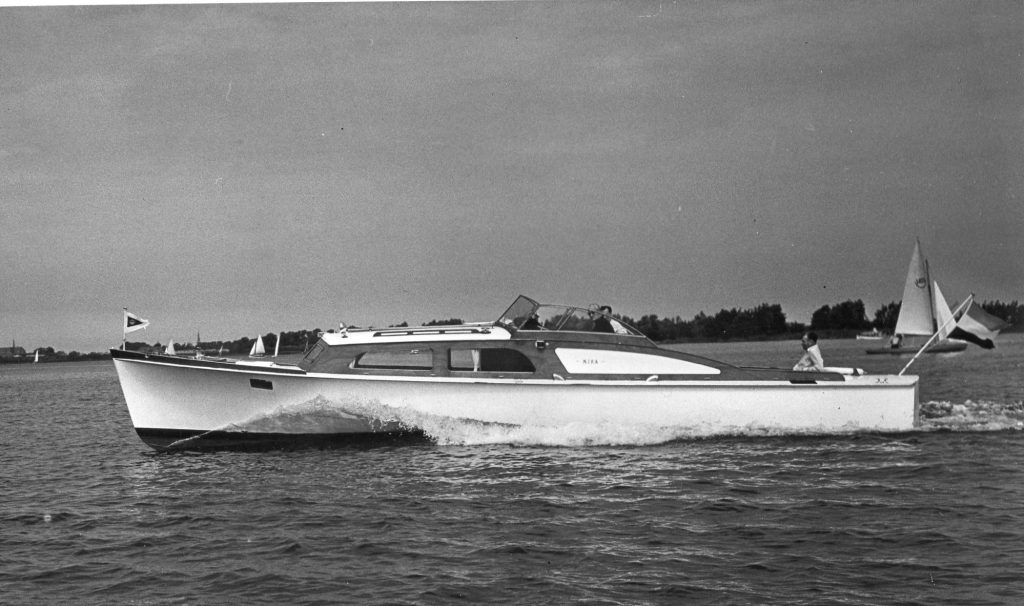 "Mira"
In the archives, this name appears twice in connection with an Express Cruiser. The first time in 1952 at the Motorboat Show in New York and the second time in 1953 in Alkmaar. This 40′ yacht had a Dutch owner and therefore fortunately remained in our country. Here she sailed for years under different names, but she totally disappeared from the radar. Until the summer of 2020, when she was discovered by someone from Feadship Makkum in an old barn in the Frisian countryside. The original yard plate was still present and partly because of that it could be determined that it really was the "Mira" from 1953!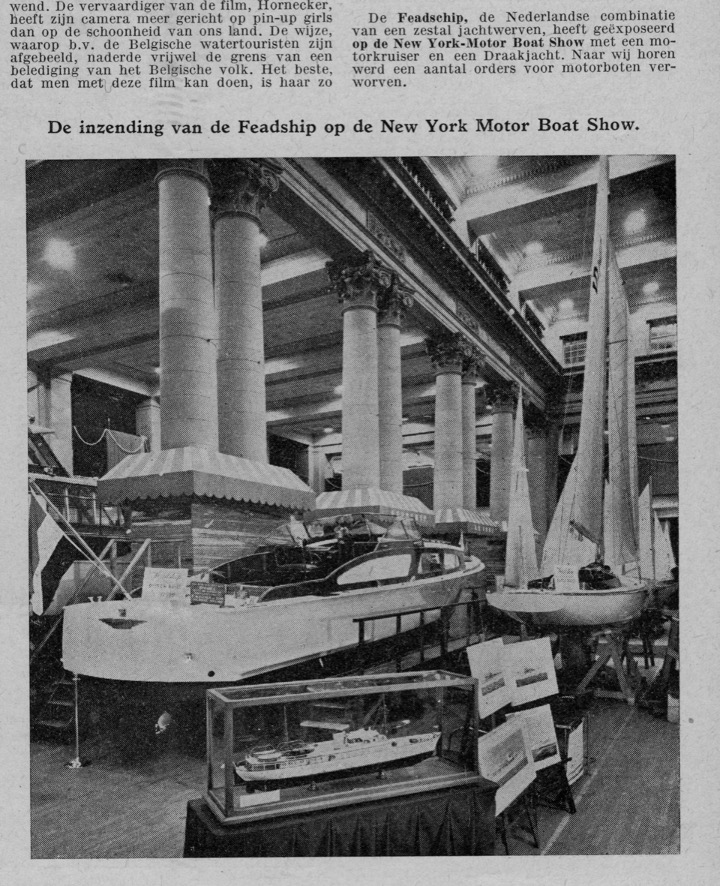 Restoration
At the shipyard in Makkum, they are now busy bringing this beautiful icon from the early years of Feadship back to life. The same team that restored the "Miloke" a few years ago is now working on the "Mira". Undoubtedly, the result will be a beautiful tribute to our Feadship pioneers from those early years!
Research Committee (H. de Vries)
March 2021